Just like carpeting, area rugs require a little basic care so that they stay plush and beautiful. Learn more about proper vacuuming techniques, stain removal, and more.
Daily care and maintenance
Please be sure to reference your area rug warranty for specific care requirements! 
Regular vacuuming
Staying on top of the vacuuming will help your rug retain its beauty and will extend its life. In light to medium traffic areas, vacuum twice weekly, and vacuum daily in the heavy traffic areas.
Shag-type rugs
Long rug yarns tend to wrap around beater-bars, and vacuum brushes will damage the fiber. Disconnect the beater-bar (consult your vacuum owner's manual) to avoid this damage. You may wish to buy a carpet rake to use in conjunction with your vacuum. With the beater-bar disconnected, set your vacuum to the lowest height setting (for best suction, rake the carpet to loosen soil, and then follow with the vacuum.
Occasional deep cleaning
Professional carpet cleaning is recommended periodically using the hot water extraction method. Do not dry clean your rugs or use bleach.
With proper care and maintenance, your area rug will look beautiful for many years to come.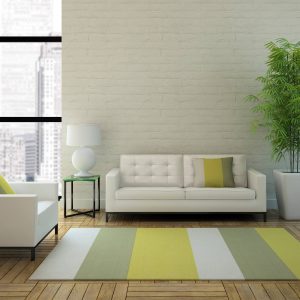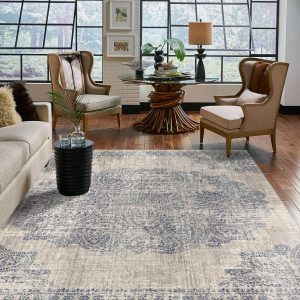 Stains and spills
Spills and stains happen! It doesn't matter how careful you are, you'll probably encounter a few. Always try to deal with a spill when it first happens. It'll just get worse if you leave it.
Clean food and beverage spills immediately. Blot with a clean cloth, then spot clean with a solution of clear dishwashing detergent and water (1/4 tsp dishwashing detergent to 1 quart of warm water). Rinse with water and blot dry (blot only, don't rub or scrub).
Do not dry clean or bleach your area rug.