With tile, it's not necessary to invest a whole lot of time and effort into upkeep! Just follow a few simple care and maintenance tips to ensure your new tile floor's longevity.
Daily care and maintenance
Sweep your floor to remove dirt and grit as needed.
Damp mop once a week (or more often for heavy traffic areas) using a special cleaner we can recommend—ask us!
Make sure the cleanser you use is a neutral pH compatible with grout cleaning. Never use detergent or soap, which can dull the surface or promote mildew growth.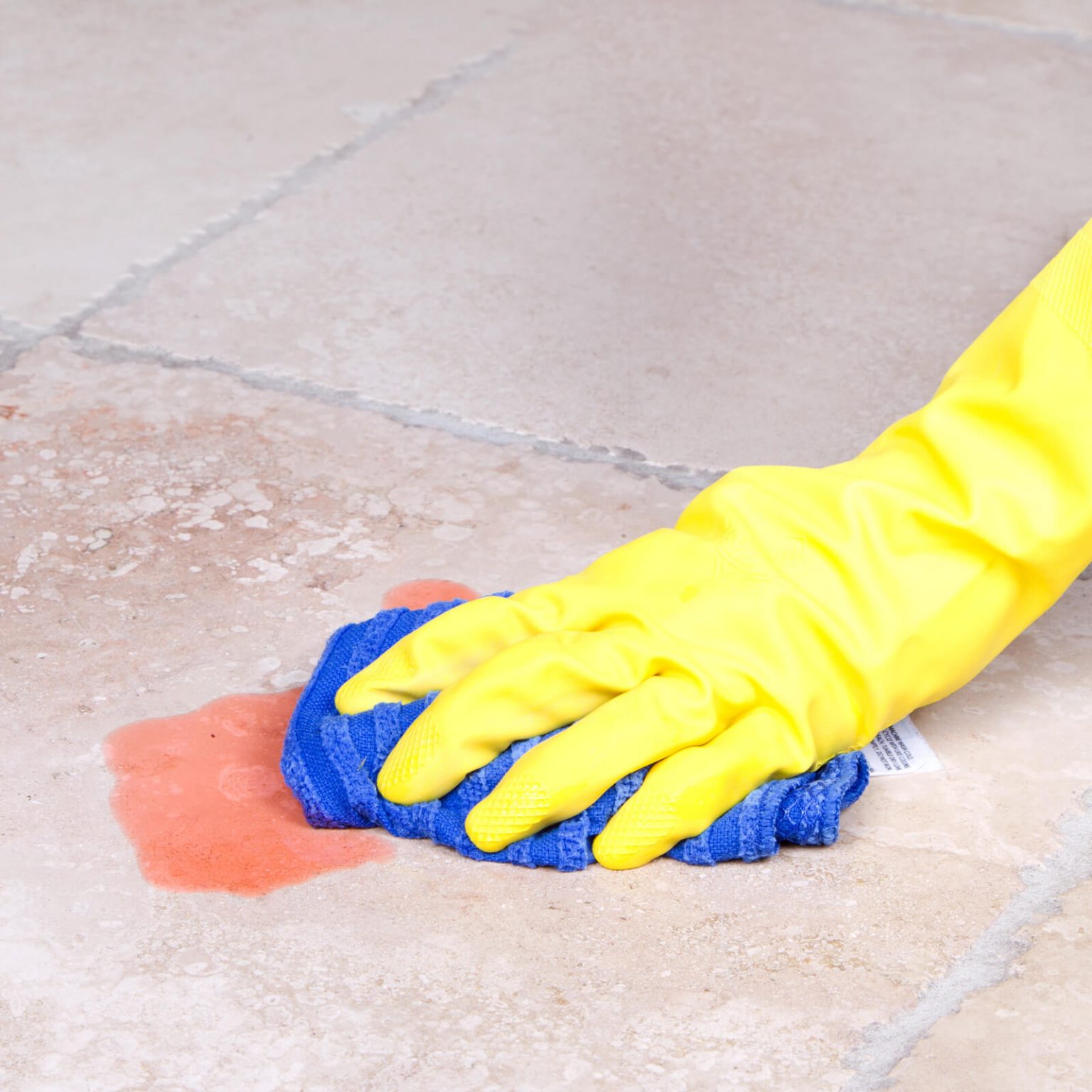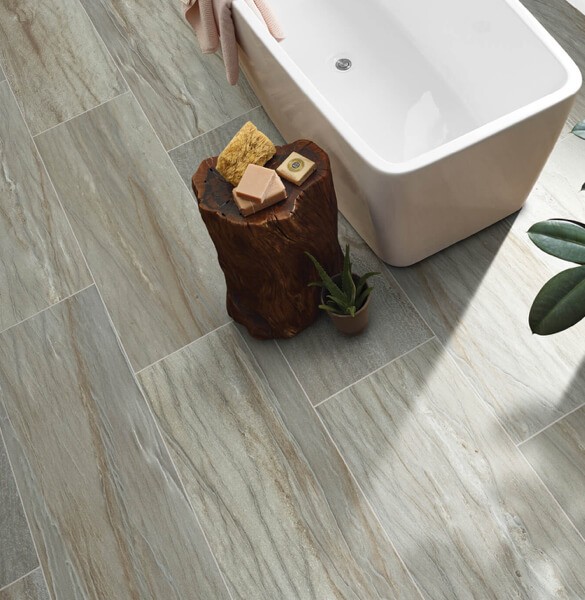 Stains and spills
Wipe spills up promptly with a clean, dry cloth. If you leave a liquid spill on your tile floor, it can become very slippery and a safety hazard.
If you need to use any special cleaning products, make sure they are manufacturer-approved and are compatible with grout. Cleaners should never contain acids, vinegar, chlorines, or ammonia, as these chemicals can damage and discolor both the grout and the stone or tile.
Please be sure to reference your tile floor warranty for specific care requirements!